Choosing a Masseuse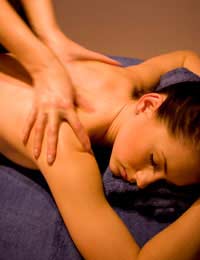 A massage can be a wonderfully relaxing experience that helps relieve stress. In the hands of the right masseuse, it can even help alleviate pain or relieve symptoms suffered due to a medical condition. However, you should know what to look for in a masseuse in order to choose the correct one.
Finding Referrals
Friends can be a good source for finding a great masseuse. They should be able to tell you how they like the facility and the masseuses there. If none of your friends gets massages and you are a member of a spa, ask a trainer there. Your spa may even offer massage therapy.
If you are seeking a masseuse for medical reasons, such as chronic pain, ask your health care provider for a referral. There may be a massage therapist in your area that specializes in the type of therapy you need, such as deep tissue massage.
Training and Experience
Once you have found a referral, you need to know what to ask the masseuse before scheduling an appointment. A good masseuse will ask questions such as why you want a massage and what you are hoping to accomplish by having it done. He or she may be specially trained to help relieve stress or other symptoms, so feel free to ask them in what type of massages they specialize.
Training is an important issue, so be sure to ask what type of formal training, if any, the masseuse has had. Training programs may require a certain number of hours to ensure that the masseuse is proficient in his or her area. Types of certifications you might hear mentioned are LMT (licensed massage therapist), RMT (registered massage therapist), and CMT (certified massage therapist).
Another good question to ask is how long he or she has been practicing massage therapy. You will need to decide for yourself if someone has the right combination of training and experience. Remember that just because someone is new to the business doesn't mean they are not a good masseuse, especially if they have some sort of professional training.
Fees and Location
Money may or may not be a factor in your decision, but it is always a good idea to ask a masseuse what his or her massage fees are and for what period of time that amount covers. Some massages can last up to an hour, but the fee may be pricey. Ask if they offer package discounts if you purchase a certain amount of time. If you purchase a large amount of time – say 8 hours – the hourly rate might be reduced. If you cannot afford the hourly rate, ask if they offer half hour massages. Be sure to find out about their cancellation policy.
Location is important as well. Some masseuses will come to your house or offer massages out of their house. If you are not comfortable with this, look for a masseuse with an established business location. Where they are located may tell you a bit about their services. If they are located in a doctor's office or clinic, they may be used more for medical reasons than stress relief.
As you talk to a masseuse, you should begin to get a feeling as to whether he or she might be the masseuse for you. He or she should be open to answering any questions and addressing any concerns that you might have. If you feel an instant connection while talking to a masseuse, try them.
A massage is a very personal experience, so you want to take care in choosing the right masseuse for you. Look for someone that is open and accommodating to your needs. Once you find someone like that, you should have a great client/masseuse relationship.
RELAXATION EXPERT IS FOR SALE.
This website is for sale [more info].
You might also like...