How Stress Affects the Emotions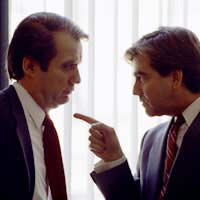 Stress is a response that occurs in humans when faced with a threatening situation, whether it is actual or just perceived. Over time, humans have learned to react to threatening situations, known as stressors, to maximise their chances of survival against this danger. The reaction involves many different things including biological responses (the heart rate increases, blood pressure goes up, etc.), behavioural responses, and psychological responses.
What causes these emotions during stressful times? Emotions are triggered by the central nervous system. This is in response to an external situation or can even be caused by memories of a previously stressful time. In many cases, just because the stressful time is over, does not mean that the emotions related to that time do not still exist within the mind of the person who experienced them. All this is associated with the "fight or flight" reaction to harmful or potentially harmful situations. This is a primal reaction that causes humans to fight or flee from a dangerous situation. When either choice is made, several physical and psychological reactions and emotions take place automatically without our even being aware of the response.
Fear
How does stress affect our emotions? Many times, when confronted with stressful situations, we react with emotions of fear or anger. For example, a person who is robbed at gunpoint is probably going to react to this stressor with an emotion of fear. The person may fear for their personal safety or even their life. This event may even lead to post traumatic stress disorder if the person is not able to return their emotions to normal after a certain period of time. Post traumatic stress disorder can also affect one's emotions well after an event. Years later, someone who has lived through a life-threatening event may have a trigger that returns those emotions of fear. In severe cases of stress such as post traumatic disorder, counselling, drug therapy, or a combination of the two may be necessary to help someone return to a normal emotional state.
Anger
Whether life threatening or not, many people react to stressors with anger. One such example of this is road rage. Road rage occurs when a driver resorts to violent behaviour while behind the wheel. For example, while driving down the road, if one driver thinks another driver has cut him up, he may react by driving aggressively – too fast or too recklessly – to get back at the other driver, to essentially teach him a lesson to not cut him up again. Unfortunately, emotional reactions to stress such as road rage can result in car accidents or even worse, the drivers pulling over and physically confronting one another. There have even been reports of drivers pulling over and using guns to resolve the situation.
Crying
One emotion that many people feel during times of extreme stress is crying. Women are especially prone to crying when they feel overwhelmed or feel they are in a helpless situation. When under stress, people who are normally able to control their emotions may break down and cry. Crying during times of stress is not necessarily a bad thing. Sometimes, it can help release the pent up emotions and actually make you feel better. But, chronic crying due to stress is not good for you. If you find yourself crying more than normal or having crying spells, you should look into stress management techniques to help you.
Fortunately, we can control our stress if we recognise it and really make an effort. If you find yourself a victim of road rage, you may still automatically react with anger, but once you recognise that emotion, you can try to control it. Stress management techniques such as deep breathing may help make a difference, but the important part is recognising when you are suffering from stress and that is resulting in an emotion you would like to try to control.
You might also like...