Basic Needs and Stress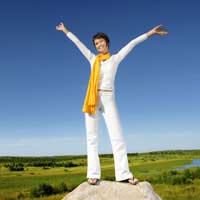 Maslow's deficiency needs or basic needs keep our bodies and minds functioning and help us feel safe, connected to others, and allow us to feel competent and confident. Those needs are broken down into our biological needs, safety needs, belonging needs, and esteem needs. If these needs aren't met, we can feel physical and emotional stress. If we are experiencing additional stress from other sources, having these basic needs met first gives us a good foundation in order to work on coping with the other stressors in our lives.
Meeting Biological Needs
Though we often have the resources to meet our biological needs, our choices when we are stressed can put our bodies at risk. In fact, delaying or denying these needs can cause physical stress that can compound the stress we feel from outside sources.
When we are rushed at work or carpooling children or running to meetings, we skip meals or grab something quick. Our bodies don't get the proper nutrition this way. People who have diabetes or hypoglycemia are most at risk because of the need to maintain even blood sugar levels within their bodies. The rest of us may even feel brain fatigue from not eating. Having a proper meal or a healthy snack can lift us out of physical fatigue and boost our brain power.
Also, we generally don't drink enough water during the day. When we feel thirsty, we are already partially dehydrated. It is recommended that we drink six to eight glasses of water daily. This keeps our veins pumping nutrients throughout our bodies and our cells hydrated.
In addition to eating and drinking, we need to make time for bathroom breaks. Women in particular reward themselves with a bathroom break, often delaying far too long just to finish a project. These delays can contribute to bladder infections that are not only painful but contribute to physical stress to the body. Regular bathroom breaks and drinking plenty of water can often prevent this.
Finally, the biggest contributor to physical stress on the body is lack of sleep. When we have short sleep rations, our brains don't function properly. Memory becomes compromised and higher reasoning and problem solving can be impaired. We also begin to feel added stress on the heart. Our bodies repair themselves when we sleep and we regularly need eight to nine hours. Unfortunately, 70 percent of us don't get enough. Also, dreaming helps us work out psychological issues and, according to psychologist Rollo May, can contribute to creative breakthroughs.
If you have a medical condition or are experiencing physical manifestations of stress (high blood pressure, ulcers, fatigue, irritable bowel syndrome, etc.) or depression, you should have these conditions investigated and managed while you are dealing with the stress in your life. Your doctor can be a good resource for managing stress by prescribing medications or referring you to alternative practitioners in your community.
Safety Needs
Feeling safe in your home, at work, or at school is essential for your well being. If you aren't secure in these environments, you can feel more stress. Job insecurity and difficult working conditions can contribute to the stress you feel. That is why it is important to have a safe place to work and to come home to. Having a regular routine is another way to create a sense of security at work or home. Change within your routine, however, often produces more stress. Making sure that safety needs are met first will allow you to work on other areas of your life.
Belonging Needs and Esteem Needs
If these needs aren't met, we often feel alone and isolated. We don't feel competent and strong enough to deal with life's stresses. Meeting these particular needs can help you combat stress in your life. If you aren't feeling appreciated at work, perhaps you could feel competent or understood by joining a club or group where your abilities can be recognized. Confidence often comes from unexpected sources. Sometimes, it is feeling good at something that can transfer to other areas in your life. Friends, work team members, church groups, or other hobbyists can help you cope with stress. They can also be a wonderful resource to help you recognize good qualities you have about yourself.
Meeting these basic needs can help us cope with stress. We need to take care of ourselves first before we can tackle the rest of the world and its intimate demands on us.
You might also like...