Inner Stressors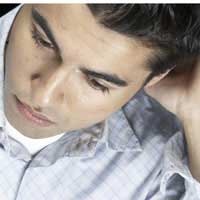 Sometimes our stress comes from within ourselves. These Inner Stressors can have physical sources or psychological sources.
Physical Sources
Some of the physical sources of our Inner Stressors can be due to normal body functions. Adolescents feel stress when they enter puberty because their bodies are changing and they have more hormones pumping through their systems. They feel fatigue and need more sleep. It is almost as if their bodies were molting as they change from child to adult. In today's society the expectations of adolescents reflect the physical conflict within their bodies. They are treated as adults one minute and as children the next. This is the same kind of physical response their bodies are dealing with. It all produces stress.
Likewise, as we age, we experience additional stress. The body doesn't respond as lithely as it once did. We begin to find more things going awry and needing repair, even those of us who have kept in good physical shape. Aging slows us down and reveals the wear and tear on our bodies. This can be frustrating when we can't move as quickly or do the things we used to do.
Similarly, when we experience illness, which usually occurs more often as we age, we deal not only with physical stresses to the body but with the effects of medications used to correct or forestall damage. If we are dealing with a degenerative disease or a life long disorder such as diabetes or high blood pressure, we have the stress of dealing with the medical routines that our doctors recommend for us: medication, diet, and exercise. We worry about managing all of those routines and are concerned often about what will happen if something goes wrong. This added emotional stress to our already physically stressed bodies.
If we are dealing with substance abuse that carries its own set of stressors. There are physical ones that come with using and others that come with getting treatment. Also, there are Outside Stressors involved as we see what our behaviour has done to our loved ones, as well as stress dealing with doctors, lawyers, agencies and law enforcement. In addition, there are other psychological worries as well.
One other physical source of Inner Stress is being different. If we have a physical deformity or handicap, we will feel the inadequacies of our bodies when compared to others. There might be some things we just can't do because of our physical condition. In addition, if we feel that some body part is too big or too small, that can be a source of stress, too, whether the body part really is too big or too small.
Psychological Sources
Inner Stressors often are part of our psychological perception. We may feel inadequate for a number of reasons. These can range from some physical attribute or lack of one, to what someone has told us about ourselves. We can internalise other people's remarks, making them part of how we view ourselves. If someone tells us we aren't smart and will never amount to anything, we may feel that we are doomed to failure so why even try. Our perception of ourselves as being different often is a negative. We don't want to be different to the point that we are ridiculed by others.
We also can internalise other people's goals and expectations for us. Whether they think we are inadequate or superior to others, we often try to shape our own concepts of ourselves in that regard. Both can produce stress, especially when we can't meet someone else's expectations because they aren't our own and they perhaps were set too high. We can overwork ourselves and over schedule ourselves to meet these expectations.
In addition, the stress of any of the Outer Stressors that we experience in our lives can be muted or amplified depending on how we perceive these stressors. If someone at the office is intimidating, we can either choose to ignore that person, deal with the intimidation head on, or cower under the bully's influence, feeling more negative about ourselves in the process.
Inner Stressors can amplify other stressors in our lives. They also need to have their own particular coping strategies.
You might also like...