Menopause Anxiety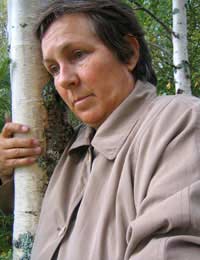 For some women, menopause can be a freeing phase of life. They no longer have to endure menstrual periods and do not have worry about getting pregnant anymore. However, many women find menopause to be a time of great anxiety. Anxiety is not a symptom of the hormonal changes of menopause, but rather the result of the change. A woman finds her body is changing and she may be unsure of what to expect. Women who are still several years away from full-blown menopause may begin experiencing some of the effects of it. This condition is known as perimenopause.
Menopause anxiety can cause trembling, shortness of breath, heart palpitations, and lightheadedness. It may also cause a woman to have headaches, insomnia, fatigue, muscle tension, and an upset stomach. However, there are things that can be done to deal with the anxiety associated with menopause. The good news about anxiety is that it is usually psychosomatic, which means it can be treated.
Understanding the Change
The most important thing to help ease menopause anxiety is to educate yourself about menopause. All women must go through it at some point, so ignoring it will not make it go away - accept that your body is changing. Find out as much information as you can about menopause. Ask your doctor what you can expect from menopause and discuss any current symptoms you may be experiencing. Ask him or her about potential treatments to help relieve anxiety. Check out books from the library about menopause and search for information online. Sometimes it is helpful to find a forum of women going through menopause so you can discuss your frustrations and anxieties and realize that you are not alone.
Yoga
You can ask your doctor to prescribe medication to help you with your anxiety. However, unless it is severe, most women prefer to treat their anxiety through homeopathic methods. Relaxation techniques are a great way to relieve menopause anxiety. Yoga will not only to help you relieve anxiety, but it can also help you become more flexible and stay in shape. Check with a local gym or community centre to see if they offer yoga classes. If there are not any yoga classes available in your area, check the local bookstore. There are many yoga DVDs available and because yoga does not really require any special equipment, you can do it at home.
Meditation and Deep Breathing
While it is important to take time out of your busy schedule for yourself to do something like yoga, what if you are at work and suddenly overcome with anxiety? You can do something as simple as meditation or deep breathing at your desk. Your meditation can be something as simple as closing your eyes for a few minutes, concentrating on a pleasant place, and just taking a few deep breathes. Do not fret if it is difficult for you to relax at first - sometimes meditation takes some practice. You will need to learn to close off all outside distractions like people or noise to concentrate deeply.
Aromatherapy
Aromatherapy is another easy way to relieve stress and anxiety. If you work outside the home, ask your coworkers if they mind if you burn a candle occasionally. Sometimes, just the smell from a pleasant candle can help you feel calmer. If you cannot burn candles at work, look for lavender, sandalwood, or nutmeg oils or lotions. Just taking a quick whiff of these scents has been known to help relieve stress and anxiety.
Menopause can be a trying time - both physically and mentally. However, take care of yourself by learning as much as you can about menopause and what you can do to make the transition easier. Consider things such as yoga, meditation, deep breathing, and aromatherapy to help relax you and make this an easier time of life.
You might also like...