The 5 Best Stress Reducing Exercises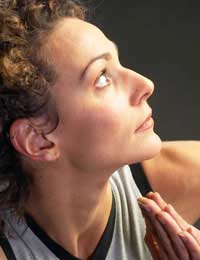 There are many causes of stress. You can feel stress because you have a heavy workload or you have an inconsiderate boss. You can feel burdened with managing work and family or you are stressed because someone in our family is ill. Whatever your stress is, you can cope better if you learn a few stress reduction techniques. Here are the five best exercises to minimise the stress in your life.
One: Breathing
Breathing keeps you alive. Your body thrives on the oxygen that your breath delivers. However, when you become stressed, you often begin to breathe rapidly and shallowly. The best breathing you can do for your body to bring in the most oxygen is also the breath that can help you relax. Called Belly Breathing, Abdominal Breathing, or Yoga Breathing, this type of breathing fills not your chest, but your abdomen. All you need to do is inhale and expand your abdomen. Hold for a second or two and then exhale, pulling in your tummy. When you expand your abdomen, you also expand your lungs.
By concentrating on your breath, you are then able to slow your breathing and calm your heartbeat. You also will be able to relax other parts of your body as well.
Two: Progressive Relaxation
The next technique to manage stress is progressive relaxation. This is just a fancy name for tensing and relaxing your muscles. You do them in a sequence, paying attention to each muscle group. Usually, you start from your toes and work your way up to your face. You clench your toes and then slowly relax them. You tighten the muscles in your calves and then release them, and so on.
This tensing is really isometric exercise. Though you aren't working each muscle group enough to tone them, you are working them enough so that they will relax.
When you reach the head area, you will only be able to work the muscles in the back of the neck, the front of the neck, and the face. Still, you will be able to stimulate these muscles enough to really feel them relax when you release the tension. If you clench your teeth and jaw muscles and then release them, you may be surprised to realise just how much you have been clenching them unconsciously. You will feel relief at being able to relax your jaws.
Three: Meditation
This next technique is vital to helping you manage stress. Though you can control your breathing and relax your muscles, if you don't have a place to go mentally to feel relaxed, you will continue to feel tension. Your mind is a powerful organ. You can literally think your way into calmness and relaxation.
You can combine the first two techniques (breathing and relaxation) with meditation. In the initial stages of meditation, you will just be focusing your mind on your breathing or on your muscles. Later, you can begin to focus on thoughts of peace or calmness.
Some people also think of a relaxing place to go to in their minds. This is often a place that they have been in nature or one that they would like to go to someday. For example, many people think of a beach on a tropical island like Hawaii or the Bahamas. They make this place as real in their minds as possible. They note exactly what colour the sky is and what colour the sea is. They can visualise the warmth of the sun and how the sand feels beneath their feet. Some people even put in the sound of the ocean waves or the calls of birds. They make this place as real as possible. While they are daydreaming in this tropical paradise, they take a short holiday from the cares of their lives. And, just like a holiday, they open their eyes, feeling refreshed and recharged.
Four: Exercise
Another way to manage stress is by doing some sort of physical movement. It can be working out at a gym, jogging, doing yoga, or playing with your children. Moving your body in some sort of physical activity can release tension within your body. The activity can also relieve your mind because you are focusing on doing the activity and not on your worries. Importantly, you are also giving your body a boost of much needed oxygen.
Five: Creating Something
Finally, one of the best ways to manage stress is to create something. When you create something, you often are making art of some type. When you focus on making something, often you can become so absorbed in the project that you tune everything else out. Like concentrating on that special place in your meditation, you can go deeply into the work you are creating through your concentration on it. This can act as a form of meditation or as a mini-holiday.
If you practice each of these techniques every day, even for a few minutes each, you will see a remarkable reduction in your stress levels. You also will see how well you can manage the stressors in your life.
You might also like...