Finding Your Perfect Recreation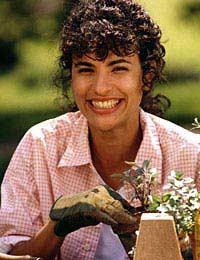 You know that it is important to engage in diverting activities to help you manage your stress. Yet participating in an activity just because someone else thinks it is beneficial or fun does not always make the activity pleasurable or helpful to you. So then, how can you find your perfect or ideal recreation?
First of all, you need to look once again at the word "recreation." What exactly is it that we are looking for? One definition of recreation is to engage in an enjoyable activity in your spare time that renews your health and your spirits. Synonyms for recreation are amusement, entertainment, sport, pastime, play, leisure activity, diversion, hobby, distraction, and relaxation. Those words are still rather general, but they do give a better idea of what you should be looking for. They also set up some rules or guidelines to follow.
Pleasurable
All of the words for recreation suggest some sort of fun or pleasure found in the activity. Play, entertainment, and amusement definitely mean fun. So, what you are looking for is an activity that you find fun to do, not what someone else finds enjoyable. It should be something that you draw pleasure from.
Diversion
Your recreation should be something that is a diversion from what you do routinely. Your activity should not resemble what you do at work. It should be something you do that uses other muscle groups in your body and other brain processes. If you sit at a computer all day, you probably should not choose a recreation that puts you in front of a computer screen in your spare time. Try doing something standing up or walking or moving. You could also choose an activity that takes you outdoors or to a different locale like a classroom or studio.
If you do choose a computer activity, do something else besides enter data or type. Play a game, surf for shoes, look at tropical holiday destinations, or watch a video.
At the same time, if you work alone during the day, go out and mingle with others. However, if you deal with people, especially if you are helping them solve problems, you may want to do a solitary activity such as painting or baking. Or, you might want the quiet of a yoga class to bathe you in serenity.
Of course, if you are on your feet all day long, you probably will drop into your cozy chair and settle down with a good book or watch a film.
Whatever you choose, it should be a distraction from your normal routine. It should be different from what you do every day.
Hobby or Pastime
The activity you choose could be a hobby or pastime. You could collect teapots or stamps and spend your evenings arranging stamps or restoring teapots. You could also go on sales expeditions to find additions to your collections.
Another type of hobby could be making things. This could be sewing, putting together models, building garden signs, baking bread, or scrapbooking.
There are also art hobbies that can involve making art or just enjoying art. Making art hobbies would, of course, be painting, sculpting, writing poetry or a novel, singing, acting, dancing, or playing a musical instrument. Enjoying art hobbies take you to a concert, a play, the opera, or art shows and museums.
Sports
Another word for recreation is sports. This could be anything from playing a sport to watching one. If you engage in playing a sport, you also gain the benefits of physical exercise. You could play baseball, racquetball, tennis, basketball, or volleyball. You could also swim or take part in a martial arts class.
In addition to traditional team sports, you could also choose sports that deal with other types of games. Chess, bridge, pinnocle, poker, dominoes, Mah Jong, Trivial Pursuit, cribbage, Scrabble, or any number of board games. Though these games are not often considered sports, there are teams who do compete. You may not choose to compete yourself, but you can still enjoy these games.
Alone or in a Group?
You can engage in many of these activities alone or in a group. Even a solitary activity such as reading can be done with others. You could read to another person or a small group, or you could share the reading with someone else. There are also other activities that are just more fun to do with others. For example, it is more fun to play a board game or baseball with other players. You can share the experience together.
Whatever recreation you choose, make sure that it is fun, diverting, and involves some sort of hobby, sport, or game. Finally, don't forget the simple pleasures of playing with your children, walking your dog, or working in your flower garden.
You might also like...