Global Stressors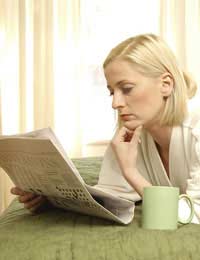 Every part of the world has experienced fear about natural disasters, war, or terrorism. Adults and especially children in war torn areas or places devastated by natural disasters experience fear and uncertainty about the future. But people everywhere today feel uncertain and perhaps uneasy. Though this level of general anxiety may not be felt intensely in safer areas of the world, it certainly is felt to some degree by nearly everyone. This kind of Outer Stressor is often called a Global Stressor.
Natural Disasters
In some locations where a natural disaster has occurred such as in the Indian Ocean when the giant tsunami hit in 2004 or Hurricane Katrina devastated New Orleans in 2005, residents are dealing with more than just rebuilding (if they can). They also will naturally fear that such a disaster will occur again. For other areas that have not been hit by a natural disaster, there is a general anxiety about the environment. Though an area like Kansas will never experience a hurricane or a tsunami, it must cope with the threat of tornadoes, flooding, and killer winter blizzards. Every area of the world has some built in environmental stress during some part of the year. These stressors affect people differently, though most experience stress because of them.
Compounding concern about natural disasters is the problem of global warming. This phenomenon projects that the Earth will heat up and a spate of unprecedented natural disasters will occur throughout the world. Though some people are reacting by strategies to deal with such events, others can only feel the added stress this causes.
Violence at Home
When television reports increased crime in the streets, unsafe neighbourhoods, and more violence in schools and the workplace, people react by experiencing the effects of stress. Threats of this kind of violence brought into hometowns, schools, and places of business can be overwhelming. For some, this kind of worry is a persistent gnawing that can produce serious stress responses that result in health problems.
Children are especially vulnerable to anxiety about safety. Measures that have been put into place to make children feel safe at school may in truth make them feel more anxious. Locking children inside the building every day, seeing the presence of security guards or armed police officers walking the halls, or having to go through metal detectors or have locker and lunch box checks can make a child feel less safe and more like they have done something wrong. Even though children may know that these measures are for their safety, just their presence daily can remind them of the violence these measures are trying to keep out of their lives.
World Tensions and War
In addition to unease in communities, people can feel Global Stressors as they watch world news on television. The actions of other political leaders in other countries can put their own personal safety at risk and the security of their own countries. The threat of terrorism anywhere in the world has changed the way most people perceive war and their personal safety. Since suicide bombers and other portable nuclear devices could be brought into any country, war is no longer something that occurs somewhere else. And, a nuclear disaster is as close as any major city.
If there is war in your region of the world or you have family members in the armed services who have been deployed to war-torn areas, you will no doubt feel more stress.
Global Stressors involving natural disasters, world tensions, and hometown safety naturally make people feel stressed. These particular types of stress can be felt merely in the background as global anxiety or they can be terrifying. Coping with these stressors can range from general relaxation techniques to long-term therapy.
You might also like...