Rituals to Leave Work Behind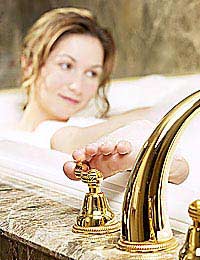 If you find it difficult to leave your work behind when your work day is over, consider developing rituals to signal an end to work and a beginning to your home life. A ritual is a pattern of behaviour that is regularly followed, often becoming habit. Ritual, sometimes called "right action," allows us to step aside from the routine and transition into a new realm of thinking and behaving. In this case, ritual helps us stop behaving in work mode and helps us move into our recreational mode.
Rituals at Work
One of the worst things that can happen after you leave work is running through your tasks for the next day in your mind while you are trying to listen to your partner's important news or tossing and turning in your bed because your mind won't shut down with work thoughts. To stop the workaholic brain, you can create a series of activities that you do just before you leave your workplace.
First, start your wind down about 15 minutes before the end of your work day, if you can. If you work in an office, take this time to backup computer files, clear off your desk, and write a to-do list for the next day, listing calls and tasks you will tackle then. Then, leave your list and your concerns about the next day at work.
At this time, you can check your personal calendar to see what you have in store for the evening. Is there a class that you will attend or your niece's recital? Is there a film you want to rent or a programme you want to watch on television? Is there someone you want to meet for dinner or call and chat with? You can also jot down one or two chores you want to tackle, as well as noting a creative project you might want to try. In addition, you can note any stops you want to make on your way home.
If you work at home, a closing-the-day ritual is vital for you to be able to shut your mind on work projects and help you focus on your personal life. Be sure to shut down your computer. Then you won't be tempted to peek at your email.
Rituals for the Commute
Having a long commute from your workplace to your home can be very stressful if you have to drive in heavy traffic. If possible, try to car pool with someone or take public transport. Though the bus, train, or subway can be crowded, it is better than sitting in a traffic snarl with a car that is on the verge of overheating.
If you do drive, consider taking a more scenic route home, though it might appear to be longer or have more traffic lights. One advantage to side roads is the slower pace and another is the view. You can look at lighting displays on homes and businesses during the holidays or observe trees and flowers in bloom in warmer weather.
Another option, if you drive is to schedule a stop along your route, though you may change the destination. You can stop early in your commute and let some of the traffic subside. Perhaps you stop for a cappuccino or drop into a bakery and pick up bread or dessert. Perhaps you browse through a book store for a few minutes or you pull into an overlook and take advantage of the view over your city.
Whether you drive, car pool, or take public transport, you can also make the commute more pleasant by using the time to help you transition further into recreation mode. You can use the time to meditate, visualising what your homecoming will be like and what you will do when you get home. You can also listen to relaxing music on CD or a book on tape. Use your commute as a positive, distancing experience.
At Home
When you arrive home, there are a number of rituals you can do to say that you are ready to relax. One is to change your clothes. This is very effective if you work in a uniform or wear a suit. Changing into jeans or jogging bottoms sends a message to your brain and your family that you are home and ready for relaxation.
Some people take a walk when they get home and have changed clothes. Others head out for the gym or do yoga. Taking a shower or a relaxing bath can be another ritual that figuratively, and maybe realistically, allows you to wash the workplace from your body. You can visualise the water as taking your work cares away and bathing you in the serenity of your home.
You can also put on music or light a candle. Some people put wind chimes near their door. When you enter your home, the wind chimes ring, announcing your presence and your transition into relaxation.
Having an end-of-the-day ritual can help us transition into recreation mode.
You might also like...