Meeting Basic Needs to Limit Stress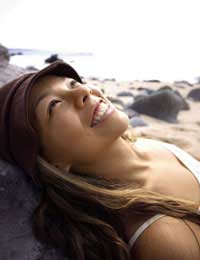 Meeting our basic needs, especially our deficiency needs, will help us manage our stress and may even help us minimise it or its effects. Our deficiency needs are those things that keep our bodies working, let us feel safe, help us belong, and keep our self esteem high. These are critical to buffer stress. Our being needs are also important for us to manage stress and lead fulfilling lives. They include self-actualisation, cognitive stimulation, appreciation of beauty, and transcendence.
Biological Needs
These most basic needs are critical to keep our bodies working properly. If these needs aren't met, our bodies feel physiological stress. But, if these needs are met, we are better able to handle stress when it comes into our lives.
We need to eat a well-balanced diet at regular meal times. If we will be working through lunch or into the evening, we should bring a snack or sandwich with us when we go to work in the morning. We can also order in food. Many restaurants will deliver even into the evening.
We need to get plenty of rest. Ideally, we should go to bed at the same time every night and get up at a regular time.
In addition to getting enough rest, we need to do some form of physical activity regularly. This will help us ward off disease and help us manage stress. If we are on medication, we need to take it regularly. We also should wear proper outerwear (hat, coat, gloves, boots, etc.) when we are outside in winter or rainy weather.
We also need to drink plenty of water, at least six to eight glasses. In addition, we should go to the bathroom often. That may sound obvious, but many people, especially women, tend to delay bathroom breaks, using them as rewards for completing tasks. This can lead to bladder infections. Proper elimination removes wastes and toxins from our bodies. Regular bathroom habits will maintain a healthy digestive system.
Safety Needs
Meeting safety needs helps us feel secure, keep a roof over our heads, and allow us to feel safe in our homes. We also can feel that the world around us works within known laws. Ways that we can meet our safety needs are to pay our bills and do maintenance on our apartments or homes. We also can feel secure by keeping on a schedule and avoiding disruptions to routines. Children especially need a routine and the presence of a loving caregiver.
In addition, obeying laws in our communities contributes to our sense of safety. We can join our neighbours in neighbourhood watches and vote for officials we trust.
Belonging Needs
All people need to feel cared for or part of a family or group. Make time for special activities with those you love. Play with your children. Arrange special dates with your significant other. Organise events with friends. Become part of a club or hobby group. Establish relationships with your team or work group at your place of employment.
It can also be shared experiences in a religious or spiritual setting. In addition, belonging can extend to feeling a part of a community, as well as participating in religious or spiritual groups.
Esteem Needs
This last of the deficiency needs deals with feeling good about ourselves and being respected by others. In its most basic form, we can meet this need by feeling competent and independent. This means that we need to take responsibility for our actions. When we do, we begin to receive respect, appreciation, and recognition. We also can meet this need by praising ourselves, without boasting to others. We need to tell ourselves that we are competent and capable. We can also encourage others and give them praise when they deserve it. In turn, we are recognised for our generosity and compassion.
Self-Actualisation
Self-actualisation is a being need. It means that we use our creative abilities and skills to reach our highest potential. Though some people may think that this is the highest we can evolve as human beings, it is just one more step in our development. To meet these needs, we need to begin to think beyond basic needs and start looking at exploring who we are and working on self-development.
Cognitive Needs
Cognitive needs can be met by finding activities that challenge us to learn and to find meaning. We can do this by taking classes and workshops, not only in academic areas but in areas that have an understanding of the world. We can also participate in spiritual activities that help us explore our inner selves and our understanding of the universe. Also, we can try to participate in work groups and community forums that allow us to work with others to try to make the world a better place.
Aesthetic Needs
Appreciation of beauty is natural to human beings. When we meet this need, our bodies relax and we feel peaceful and happy. It can also help us reduce our stress. We can fill this aesthetic need by putting art in our surroundings, at home and at work. We can go out into nature and appreciate the beauty of the environment. We can visit art galleries or fashion shows or even antique car displays to see things that are beautiful to us. We can also create beauty through cooking, making art, designing a home entertainment system–anything that we consider beautiful. Appreciating beauty can help us psychologically and spiritually.
Transcendence
Meeting transcendence needs takes us outside of ourselves. As we reach out to others, we sometimes can forget about our worries as we become involved in helping people. This can reduce our stress. Transcendence can also produce peak or spiritual experiences, feelings of elation and accomplishment.
Meeting our most basic needs (biological, safety, belonging, and self esteem) can help us reduce stress. When we meet these needs we reduce physiological and psychological stresses. We then are stronger and better able to cope with other stressors. Meeting self-actualisation, cognitive, aesthetic, and transcendence needs feeds our minds and our souls. Meeting these needs helps us mitigate the effects of stressors in our lives. They also fulfil us as human beings.
You might also like...